28 November 2022 - 13:15 to 17:30 CET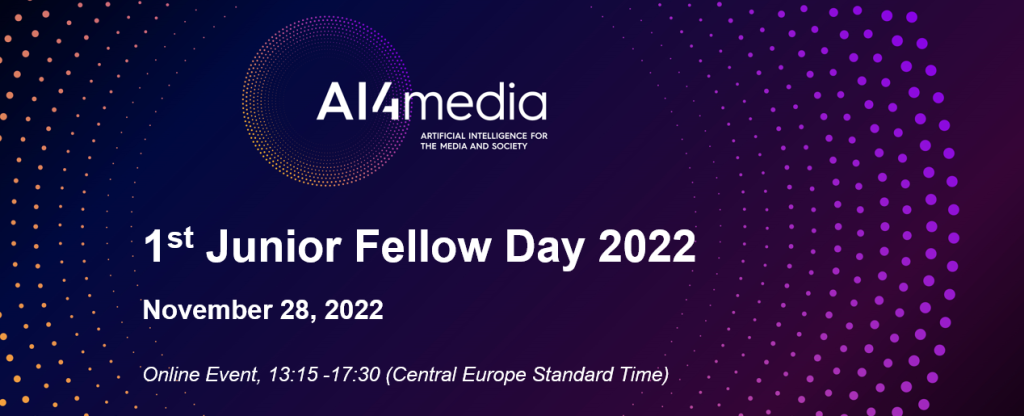 The AI4Media Junior Fellows Program is the project's international research exchange initiative, which goal is to enhance mobility, especially among young researchers, to contribute to the spread of AI excellence "made in Europe".
On November 28, 2022, AI4Media will organise the
1st "Junior Fellow Day"
bringing together many Junior Fellows that have participated in our Exchange Program and it will provide a platform for sharing their work that is aimed at contributing to the advances in AI at the service of the Media industry and society.
This event will be held online from 13:15 to 17:30 CET and it is open to anybody interested in the work of our fellows.
REGISTRATION
Participation is free but registration is mandatory. If you wish to attend, please complete this form:
HERE
.
The zoom link will be sent after registration.
Deadline to register: Sunday, November 27, 2022
PROGRAM
DOWNLOAD THE PROGRAM
HERE