October 27th, 2022 (from 2PM to 3PM CEST)
Speaker:
Silvia Micalo (Founder & CEO of Sunshineoxygen)
Watch the recording:
Description of the talk:
In this new AI-Café, Silvia Micalo will address how AI can contribute to optimize the patient journey from the early diagnosis to a better prognosis focusing on the fundamentals of health tech sustainability enabled by AI to upgrade healthcare outcomes. At the same time the power of its impact in the decision-making process and finally how the new care centre will be the patient's home, and how AI systems along with IoMT can come up with ways for the Healthcare Professionals to embrace and optimize the remote treatment. All in all, with the use of real life best-in-class examples and methodologies.
Speaker Short Bio:
Educated at the Autonomous University of Barcelona, Silvia Micalo is a biotechnologist and author of the book: Healthtech Innovation: How Entrepreneurs Can Define and Build the Value of Their New Products https://routledge.pub/HealthTechInnovation published by the American Editorial Routledge, Taylor and Francis (2022).
Micalo, is considered a healthtech sustainability strategist leader with over 15 years of professional experience in different divisions (marketing and commercial, R&D&I, and digital transformation). She has held managerial positions within high-performance teams in the pharmaceutical industry at companies such as Wyeth, Novartis, Ipsen Pharma, Thea, Lundbeck, and Johnson & Johnson.
Currently, she is CEO and founder of Sunshineoxygen.com, an international healthtech company focused on the humanization of the patient. Besides launching a pipeline of healthtech SaaS and digital therapeutics products, the company offers an advisory service to entrepreneurs in the healthtech community and runs an institution that teaches entrepreneurship skills to startups.
Highly focused on performance excellence, Micalo creates and develops value-innovative projects involving key stakeholders in the healthcare environment (the pharmaceutical industry, healthtech startups, public health authorities, and patient associations), and she regularly shares her expertise as a global speaker.
Micalo excels at designing strategies and implementing profitable marketing tactics, and she has a broad experience in successfully leading business and brand roadmaps. She has driven multiple successful product go-to-markets and strategic re-launches, and she has redirected product life cycles in the healthcare and healthtech environments towards success, sharing her services with different pharmaceutical companies and private healthcare institutions.
As part of her career, Micalo has been an integral member of the Comité de Marketing Farmacéutico from the Club de Marketing de Barcelona and Associate Professor at the University of Girona, and mentored Executive . Also, she is a speaker for the Pharmaceutical Marketing Masterclass to students of the Master's in Management and Business Administration at the University of Girona.
In the entrepreneurship field, Micalo has been a jury member of a healthtech startup contest and participated as a board member in pharmaceutical laboratories and healthtechs acting as an advisor. Alongside her entrepreneurship at SunshineOxygen.com, Micalo provides high-level strategic advice and acts as Board Advisor to several international pharmaceutical and healthtech companies at national and international levels.
---
All the recordings of past AI-Cafés are available on this YouTube channel.
AI-Café Team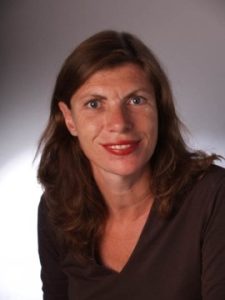 Carmen Mac Williams Organizer, and Moderator of the AI-Cafe. She is the Director of the company Grassroots Arts, and a partner in the European AI4media project.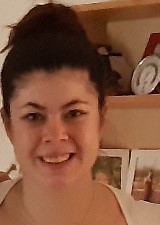 Emma, co-organiser and co-moderator of the AI-Cafés. Research Assistants at Grassroots Arts.
---
This Café is organized by Grassroots Arts. If you have questions about the organisation of this AI-Café or if you want to become a Speaker yourself in one of the next Web Cafe Sessions, please contact carmen@grassroots-arts.eu.

The recordings of the past Web Cafes you can find on our AI-Café video channel: https://www.gotostage.com/channel/ai-cafe. Here is the link to the AI-Cafe website: https://ai-cafe.eu/

AI-Cafe WEBCAFE – INFORMATION LEGAL NOTICE > HERE