November 30th, 2022
(3 PM - 4 PM CET)
Description of the talk:
Licensing dynamics play a core role in AI-related markets. Some stakeholders are more and more interested in openly releasing some of the AI features by means of open-source and/or creative commons licenses. However, these legal templates were not designed at the time with AI in mind, and therefore it is not clear whether these are well adapted to serve as licensing mechanisms for new artifacts such as machine learning models or datasets. Institutions such as the Open Source Initiative or Creative Commons are currently exploring the brave new world of AI.
In the meanwhile, AI communities have reacted and new licenses, such as responsible AI licenses (RAIL) have been drafted and are increasingly used to distribute ML models. In this session, the speakers shall provide a brief overview of the main licensing aspects, current AI licensing dynamics and challenges in this regard.
Watch the recording
Speakers:
Rubén Cano (IP / ICT Associate at Baker McKenzie)
Rubén Cano is based in Madrid and works as an Intellectual Property - Information and Communications Technology Associate for Baker McKenzie. He studied Law and Business Administration at the University of Alicante and Panthéon-Sorbonne University and holds an LL.M. in Intellectual Property and Information Technology from the University of Alicante (Magister Lvcentinvs) and an LL.M. in Law of Internet Technology by Bocconi University. Apart from working as a lawyer he has worked as a privacy-by-design legal expert for different institutions, is AI Responsible at CyberLaws and participates as a legal expert in different projects related to AI regulation.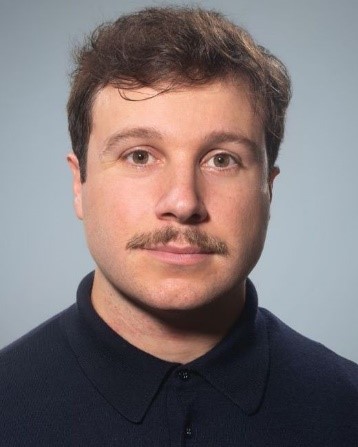 Carlos Muñoz (Tech & Regulatory Affairs Counsel at Hugging Face)
Carlos Muñoz is Tech & Regulatory Affairs Counsel at Hugging Face, he has been a consultant for the OECD on AI governance and regulatory experimentation, where he continues to serve on the OECD's Network of Experts on AI. He was previously Ph.D. researcher at the Max Planck Institute for Innovation and Competition, focusing on the interactions between open source and standards from an IP and competition law angle. Carlos is nowadays driving the efforts for the adoption of Responsible AI Licenses, he previously drove the licensing efforts at BigScience to release a multilingual Large Language Model, and currently drives licensing at BigCode.
---
All the recordings of past AI-Cafés are available on this YouTube channel.
AI-Café Team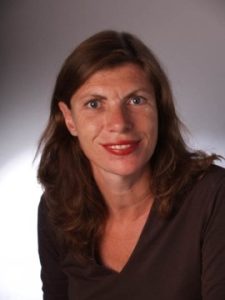 Carmen Mac Williams, Organizer, and Moderator of the AI-Cafe. She is the Director of the company Grassroots Arts, and a partner in the European AI4media project.
Emma, co-organiser and co-moderator of the AI-Cafés. Research Assistants at Grassroots Arts.
---
This Café is organized by Grassroots Arts. If you have questions about the organisation of this AI-Café or if you want to become a Speaker yourself in one of the next Web Cafe Sessions, please contact carmen@grassroots-arts.eu.

The recordings of the past Web Cafes you can find on our AI-Café video channel: https://www.gotostage.com/channel/ai-cafe. Here is the link to the AI-Cafe website: https://ai-cafe.eu/

AI-Cafe WEBCAFE – INFORMATION LEGAL NOTICE > HERE